---
You are here: Home > Xmas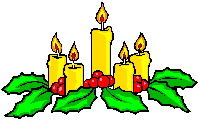 Happy Christmas to everyone! We hope you have had a good and peaceful year
and that 2011 will be too!
It might have been the year of the "loft conversion" with all the hassle and stress of planning regs., snow etc.,etc.. but it has also been a fun and joyous time watching Rosie change from a smiley baby into an endearing toddler.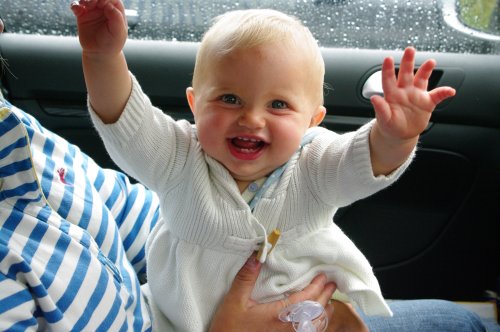 Juliet and Steve had decided to move back from their house in Highworth (Wilts) to our annex to be nearer Juliet's job and to allow her to work part-time and have time to enjoy parenthood. This meant converting the loft above the annex into two extra bedrooms, one for Rosie and an en-suite for Ju and Steve.
We did however enjoy a family beach holiday in Cornwall with two dogs to walk and sand castles to make for Rosie, great fun!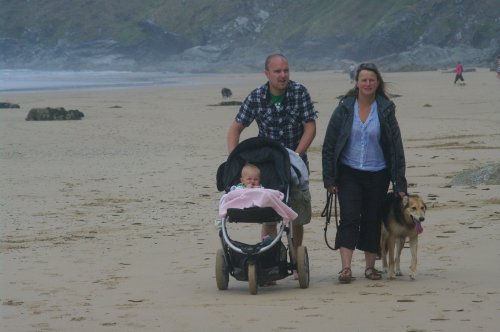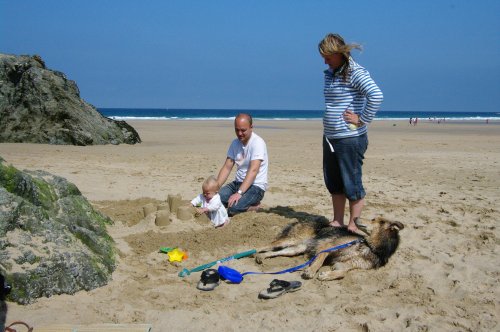 Jon, Bex, Charlie and Harry are still at the Oratory School near Reading. We celebrated Rosie's first birthday in September, the same day as her Christening and Jon & Bex were her godparents.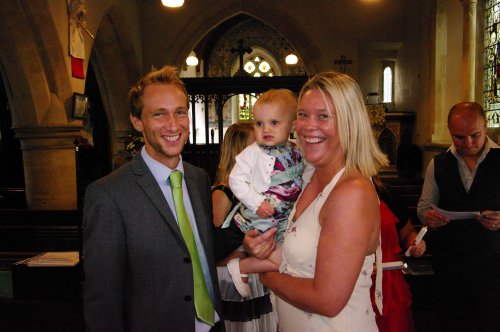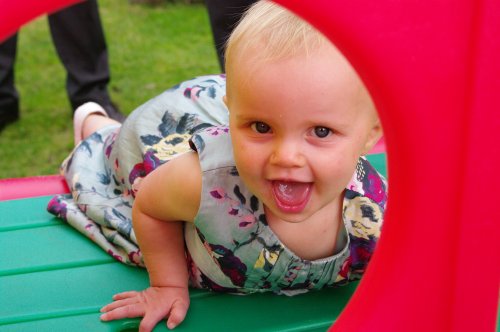 As well as child minding we continue to be busy with reading in school and all the church activities, busier than ever with £200K to raise to restore the Cotswold Stone roof on the church. However, we are off to a good start raising £37K in the first year, not bad for a village of approx. 1,000 people!
We did have a memorable holiday in October when we joined the Bishop of Oxford's Pilgrimage to the Holy Land. We stayed by the Sea of Galilee, gorgeous and tranquil, Bethlehem and Jerusalem. Not only was it a moving experience but a real eye-opener to the political situation. We saw Jewish settlements overlooking the Shepherds Fields just outside Bethlehem, which itself is surrounded completely by THE WALL, stayed in Ramallah and saw all the development, roads and buildings squeezing the Palestinians out of Jerusalem and on the West Bank.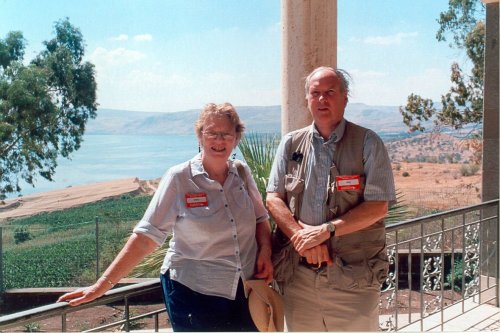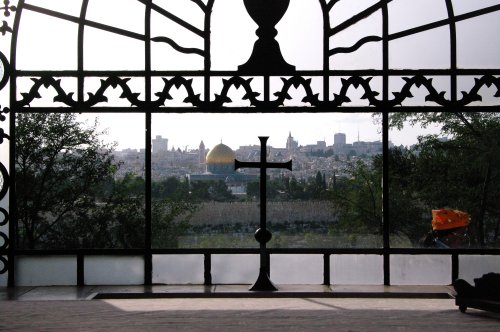 We hope you had a good year full of happiness and that 2011 will bring health and happiness too.
MARY & PHILIP
---
© Phil Holmes Updated on Friday 6 December 2010