---
You are here: Home > Xmas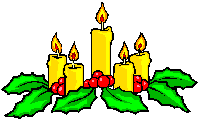 Happy Christmas to everyone! We hope you have had a good and peaceful year
and that 2014 will be too!
It has been a year of change for some of our family. Jon was appointed Head of Boarding at Foremarke, Repton's prep school from September. He oversees four boarding houses and their staff, and teaches geography, which makes a change from history! Bex has a part time job as business manager at a large local primary school and Katie is the youngest member of Repton pre-prep nursery school. Charlie and Harry are/should be busy revising for important exams and everybody is happy with the move to Derbyshire.
| | | |
| --- | --- | --- |
| | | |
Ju and Steve have just acquired a VW camper van for beach holidays with Rosie, returning full circle as Steve had a camper van when he first met Juilet: think he sold it in order to get married! Rosie is now four and enjoying both nursery and Brize Norton Pre-school. She is absolutely mad about ponies, which she draws very accurately with bridles and saddles. She can do rising trot on her pony Jazzy and also enjoys ballet lessons.
We continue to do volunteer reading help in Brize Norton School and have Rosie for two half days and one full day, so there is not much time for other activities except gardening and walking the dog. We opened our garden, with others in the village, for our tenth year in succession being rewarded with an inscribed trowel by the NGS. We are active in battling a plan to build 700 houses within the village boundary which would destroy Brize Norton as the Doomesday village it is with only 350 houses at present.
We enjoyed Greek Island hopping in May, visiting Santorini, Paros, Delos, Mykonos and Naxos, quite hectic but very rewarding. In October we had a week in Italy to visit Pompeii, Herculaneum, Paestum and other historic sites around the Bay of Naples. We were blessed with beautiful weather and enjoyed some delicious Italian food.
We hope you had a good year full of happiness and that 2014 will bring health and happiness too.
MARY & PHILIP
---
© Phil Holmes Updated on Friday 6 December 2010